October 6, 2010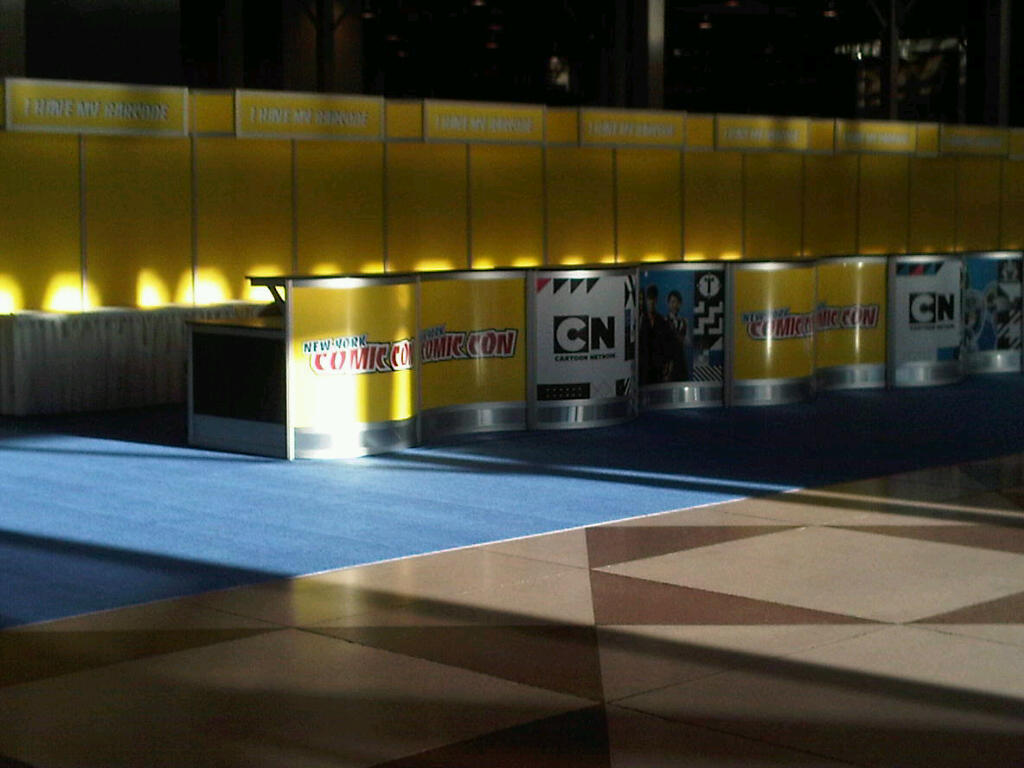 Shakira Brown - LocalEventPlanner.com
I was at the Javits Convention Center in NYC today attending Search Marketing Expo East 2010 (SMXEAST) and noticed that the check in booths were put up for Comic-Con NewYork 2010. There were many large trunks with Comic-Con on them being wheeled around. Big yellow registration desks display Comic-Con with superheroes and science fiction fans will descend on the Javits Center with fervor! Exhibit fans will be bountiful with rabid fans for sure! (here is a tip badge holders should enter near the corner of W 34th Street and 11th Avenue - walk outside to that door to avoid crowds). See the photo below of Comic-Con goodie bag stuffing!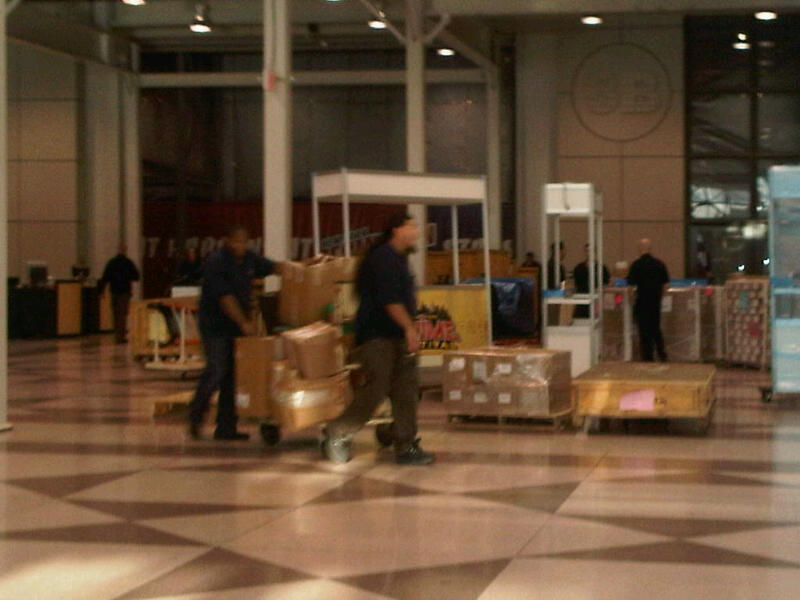 There will be hundreds if not a thousand or so attendees for sure at cobut another show that exhibited at the Javits Center this week had a VERY lackluster attendance - ENK. ENK is a children's fashion exhibition. There seemed to be a few hundred exhibitors but I must say there were only probably a hundred or so attendees ( it looked like less). This show was ALL EXPO and I didn't really see anyone around. I chatted with one exhibitor as he was pushing out his rack of children's pajamas and he confirmed attendance was low but said "that is how these go sometimes." Nice optimism. He did say he got a few leads but he wasn't bursting with excitement over new found business.

Wow - I bet he spent $5-$10K to be at the show - including materials, travel etc. I hope his few leads pan out. I can't imagine sitting in a trade show with hundreds of vendors with only hundred attendees. This show was desolate - it was so empty I walked down to use the rest room by ENK all day because SMX was so packed that the restrooms were overflowing with people. Down by ENK - each time I walked down the 3 out of 4 restroom stalls were empty.
A trade shows is only as good as its attendees…to be fair although the sessions at SMX are outstanding - the Expo portion of the event was also lackluster. I wasn't there for the EXPO so it didn't matter to me. However, the exhibitors may have been disappointed. iProspect has a FABULOUS tradeshow booth that took up a whole corner was never jammed with interested …well prospects. Bing and Google were always busy of course but they are not there to sell anything really - its just for branding and customer relations.
Should you exhibit at an upcoming tradeshow? It depends. Attendance cannot be guaranteed however but network on Linkedin or Facebook with folks belonging to a niche group within your customer base to see if anyone has registered to attend. Email existing customers via a newsletter to see if they plan to attend. Don't blindly sign up to exhibit without knowing attendee metrics for previous years.
If you exhibit during a tradeshow with minimal attendance, the only business will benefit is the event host so do your homework FAR in advance.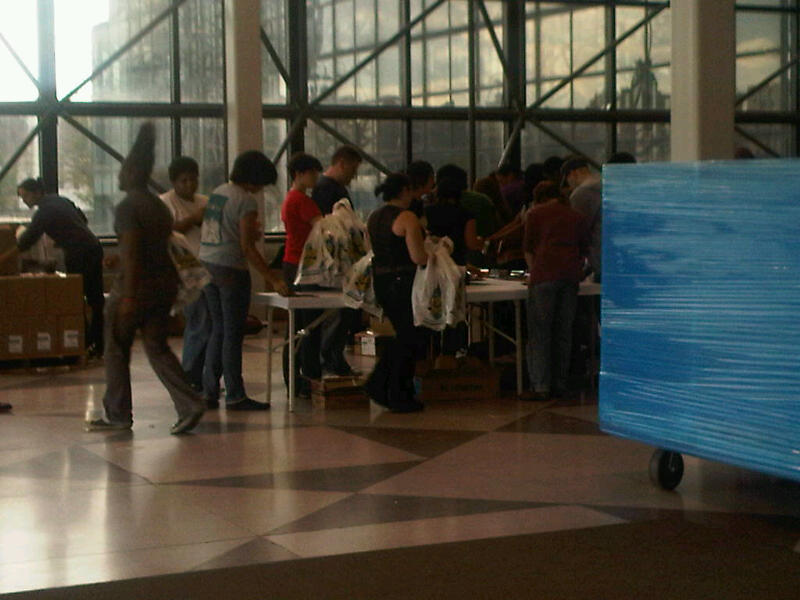 This photo shows Comic-Con workers stuffing goodie bags for attendees near the entrance of the Javits center. I saw an action figure being stuffed in the bag - it looked purple.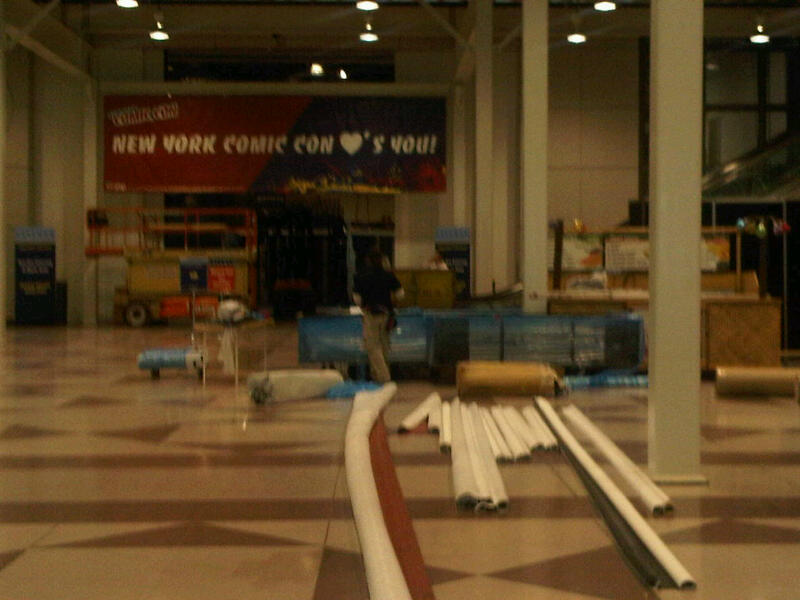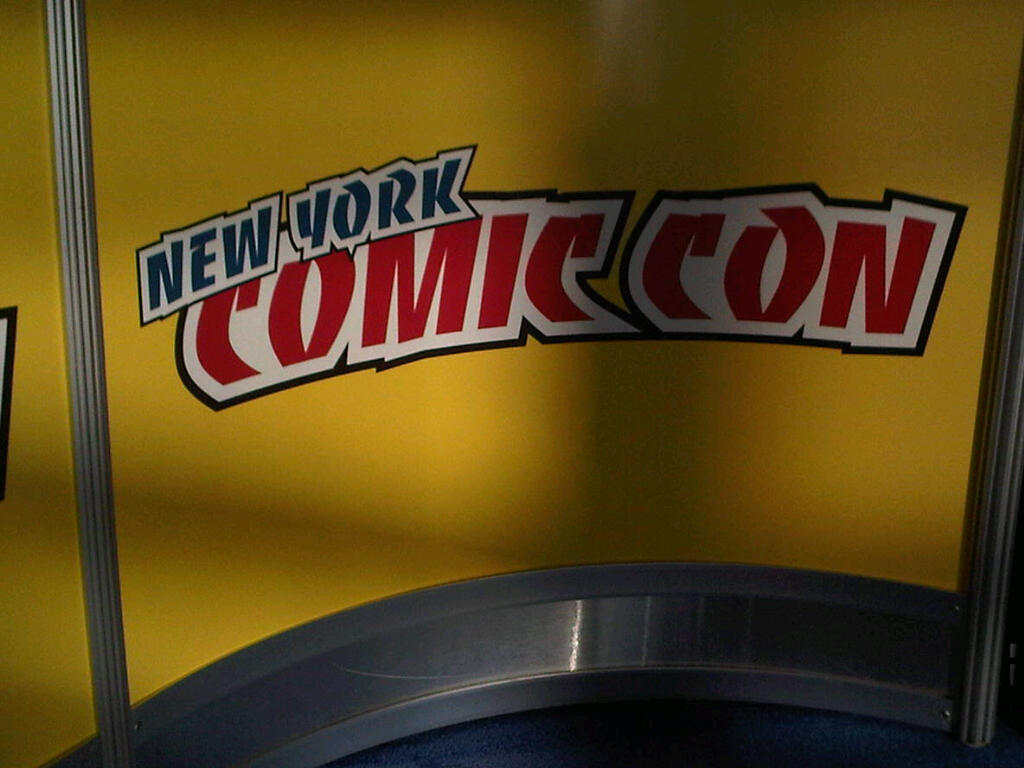 Posted by SBROWN - LocalEventPlanner.com. Posted In : Event Planning