Standout with a LocalEventPlanner.com Directory Listing: Be Seen First!
Be among the top local event planners and event service providers
in the LocalEventPlanner.com for your state directory!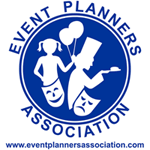 Premium Listing: Secure a 12 month Premium Listing or save by listing for 24 months. Premium Listings appear at the top of your state's directory and include our signature feature listing top hat icon and two line directory listing (includes company name, address, phone number, email link, and website link ) a 50 word or less description of your business/services. First come, first served. View sample listing click here.
Enhanced Listing: Our enhanced listing will feature your business in bold type within the alphabetical list for your state that includes your business name, city and state, phone number and link to your website. Get this listing for just $59 for 12 months. View sample listing click here.
Basic Listing: Just want to be on the list? Choose basic listing for $19.99 for 12 months. Our basic listing includes your business name, city, state and phone number in alphabetical order in your state's directory. View sample listing click here.
Lock in your position so your competitors can't. We are accepting listings for all 50 U.S. states. Be among the first to be listed in your state. Please read our Terms of Service.